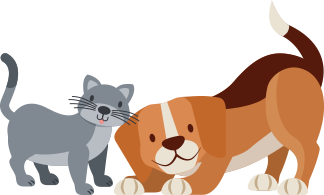 After a farewell full of disbelief and sadness from your so beloved companion many beautiful memories will remain with you for always.
You can keep these happy moments with your best friend alive
in an original way with a personal tribute and photo. 
The BKFD  offers you the possibility to place an "In Memoriam"
dedicated to your four-legged family member on its website
for an amount of 10 €. This contribution goes entirely to further
research and treatment of cancer in our pets.